Transform Your Revenue Management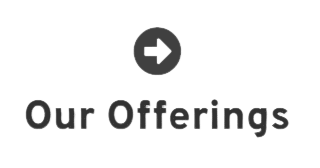 Billing As A Service
We take care of all your billing system needs so that you can focus on your business. Our seasoned professionals will customize, implement, stabilize and operate your billing system.
Build Your Own System
Why waste time and resources to build your own billing system from scratch? Get the licensed EarnBill Enterprise along with the source code, and customize it to fit your needs.
Build Operate Transfer
We implement, build and operate the EarnBill system for you so that you achieve your business targets sooner. We enable your team to operate the system themselves in the long run.
We are pleased to introduce EarnBill, a highly customizable billing system offering from Sarathi Softech, exclusively designed to cater to your diverse billing requirements. EarnBill's forte is delivering a wide range of solutions encompassing all aspects of billing, charging, and rating. EarnBill incorporates complex billing solutions for Telecom Companies, Internet Service Providers, Cloud Companies, IoT, Subscriptions Based Business and more…

EarnBill
Deployment Options
You make the choice for your deployment strategy, whether you want to go on the Cloud Infrastructure with us, deploy to your own private cloud or deploy to your on premise servers. We believe you should make this choice based on business and data security needs of your organization.
We assist you regardless of whether you are looking for Cloud Infrastructure or On-premise implementation.
Cloud Managed By Us
We take care of the Infrastructure services along with the billing platform. We ensure technology updates, OS and cloud service upgrades, data backups, data security and the overall security of the platform. We comply with the PCI requirements.
Your Own Private Cloud
If you are a company that manages its own cloud infrastructure and would like to use EarnBill on your own cloud infrastructure, we enable your infra team to master the EarnBill deployment architecture. If it's your preference, we also provide infrastructure service along with the EarnBill support.
On-Premise Servers
Your company does not use the cloud infrastructure, instead you manage your own physical servers. We ensure full infra and technical support to your teams so that they become independent in managing the EarnBill's infrastructure and deployments.
An environment that is secure and safe is always conducive to long-term sustainable growth and business development. There is no doubt that in this era, the value of data is increasing for any industry and organization.
Sarathi Softech is an ISO 27001:2013 certified company. We are also an SOC 2 Type 2 compliant organization. We adhere to a number of standard processes to ensure the trust of our customers is earned and maintained. We fully meet the PCI compliance requirements.
Do you have specific requirements in mind?